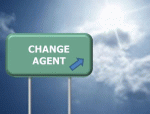 Are you laboring alone?
Are you fully realizing your business vision?
Does your business reflect God's Kingdom?
God has established you in the marketplace to be His co-laborer.  You are a vital part of His plan to see His Kingdom established here – "on earth as it is in heaven".  However, executing your business plan, while leading a godly life AND incorporating God and His principles into the workplace, is not an easy task…especially if you are operating under a prayer deficit.
As your Spiritual Change Agents, Marketplace ROCK prayer partners help you explore the many ways you can co-labor with God; interceding on your behalf to the ultimate change agent – Jesus Christ.  Your prayer deficit is replaced by prayer times and spiritual coaching with your Marketplace ROCK team, which brings more of God into your workplace.  It also reveals a greater understanding of God's will for you and your business.  We stand with you in faith, partnering with you spiritually to see your company's vision brought into reality.
EXPLORE how Marketplace ROCK intercessors can partner with you as your Spiritual Change Agents helping you to:
Gain more confidence and peace in making critical business decisions
Gain spiritual insight into new business strategies
Map a Blueprint for Change for your business
Resolve nagging business problems
Access God's divine dimension of business creativity
Shift the spiritual and emotional climate of your workplace