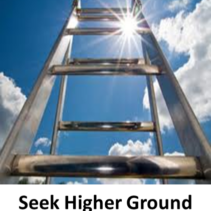 It often seems like God is nowhere to be found at work. But it doesn't have to be that way at your place of business!! Consider the following to better reflect Christ's Kingdom at your workplace:
Know your Kingdom Purpose.  Seek God for the best way for you and your company to serve God and accomplish His will for your life and business.
Include prayer as a vital business strategy.  Seek God's will in prayer for major business decisions and creative strategies for your organization.
Honor every business relationship.   Showing honor and respect to employees, clients and vendors helps people to recognize that you and your management team are competent, credible and caring.  If your organization has a culture that exudes these characteristics, you will better reflect Christ's Kingdom and achieve greater business success.
Teach your managers to be servant leaders.   Like Christ, servant leaders put others before themselves.  That builds credibility and respect.
Pursue Excellence.  Continual process improvement is a standard to live by for your business…especially if you regularly solicit input from your employees.  Just as Jesus and the apostles sought improvement (healing and deliverance) for everyone they encountered, business owners need to consistently seek ways to enhance the efficiency and effectiveness of their business.
Let Marketplace ROCK Prayer Partners guide you in each of the above areas.   We look forward to becoming your spiritual partner to see your business go to higher ground for God's Kingdom.